In any good marketing plan, customer engagement should be one of your top priorities in terms of goals for your brand.
However, there is a fine line between telling your brand's story and actually connecting with your audience on an engaging level. But what is it that makes the difference between these two?
Storytelling is a fool-proof way of achieving this, a point that we cannot stress enough here at All Good Tales. Customers love a good story.
To find out how we can help with your storytelling strategy, request a consultation here.
It is very important to define your brand's content marketing and know what you want to achieve. Then, there are certain storytelling strategies that can help you to stand out from the rest and ensure your brand is on its way to achieving that desired receptivity and launching your brand towards bigger and greater things.
"Story-living"
Storytelling, but in a more powerful and impactful way.
This strategy does exactly what is says on the tin and brings your stories to life. Customers desire a personal connection, especially when you are trying to build yourself up as a reputable brand for them. Inspire engagement with your audience by ensuring customers experience your brand's story first-hand.
Immerse your customers is the story you're telling to the point where they feel like they are living the story first-hand and being brought on your brand's journey. Just make sure the conversation is two-way. It should be a personal and immersive experience for them, based on your brand's core principles. Don't tell the story – show it
Emotion & language
Customers love to feel like there are talking with a friend when dealing with brands. It creates a more personal connection.
When storytelling, add personal details. Whether it be talking about how the particular story or scenario made you feel and how it made the people involved feel. Customers tend to favour emotion over factual information. It also creates a more impactful connection between your brand and your audience.
Tone is important is helping to shape this personal connection. Customers need to relate to what you have to say. You should not just know your brand, but also know your audience to speak their language and understand what they want. They need to know that you are a brand that they can trust and that they can put their time and values into.
Visuals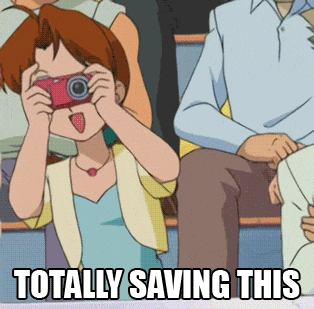 Visuals speak louder than words. Pictures, videos, gifs, info-graphs help and animations, to name a few, bring your brand to life and can captivate your audience's attention faster than text.
A study confirmed that a human brain can also process images 60,000 times faster too. I bet you skipped over that number?! But I bet you looked at the gif before you started reading this text! That just proves this point.
Visuals are more attractive than facts and figures and leaves a more lasting impression on the audience – every time. Show your values and boost readability with brand-appropriate imagery.
Distribution by blogs/webinars/roundtables/media
So, you've created your great content, what next?
You might have the greatest story about your brand to tell, but without good distribution, you may as well be talking to a wall. Sharing of your story is a straight-forward, but highly effective skill when carried out correctly. There are a variety of ways in which you can spread the word about your brand, but it is important to identify which methods are best suited to your brand.
To give you a flavour, here are a few examples of how you can best distribute your story to build your brand:
Blogs – focus specifically on your brand's subject matter and post regularly. Let your audience get to know you before they buy into your brand.

Webinars – share and start the conversation about your brand's story verbally.

Roundtables – a great way to experience first-hand the impact of your brand's story. Get instant feedback about your brand from your audience.

Media: traditional & social – one of the most effective distribution channels if used to its full potential. This should be a go-to one for all brands and requires consistency in your delivery. Social media is a good way to get to know what your customers are looking for in your brand. Traditional media is more difficult to get your brand into, but when you find content that resonates with their values, it is a fantastic platform to expose and build your brand.
A combination of these four storytelling strategies can create a winning recipe for building your brand. Tailor the strategies to your particular brand and its values and you could be launching into something great! 
Here at All Good Tales, we strive to help your brand achieve that same customer engagement that we have just talked about. We work with brands such as Kingspan, Glandore, Ancestry.com and DAA to tell stories and build brands. For more information on our services and how to avail of them, click here or ring Gaye on (01) 2541845.